2015年澳大利亚国立大学本科课程及费用介绍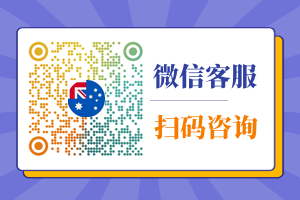 2015年澳大利亚国立大学本科课程及费用介绍
Program Name( 课程名称)
Duration
(Full-time)
Second
Semester start
2015 annual fee A$
(indicative only)
Archaeological Practice
3 years
+
28608
Art History Curatorship
3 years
+
28608
Arts
3 years
+
28608
Classical Studies
3 years
+
28608
Criminology
3 years
28608
Design Arts
3 years
28608
Development Studies
3 years
+
28608
Environmental Studies
3 years
+
28608
European Studies
3 years
+
28608
International Relations
3 years
+
28608
Languages
3 years
4
28608
Latin American Studies
3 years
4
28608
Middle Eastern Central Asian Studies
3 years
4
28608
Music1
3 years
28608
Philosophy (Honours)
4 years
+
28608
Philosophy (Honours)/B. Arts (Honours)
(NUS)1
4 years
+
28608
Policy Studies
3 years
+
28608
Politics, Philosophy and Economics
3 years
28608
Visual Arts
3 years
28608

ANU College of Asia the Pacific

Asian Studies
3 years
4
28608
International Security Studies
3 years
4
28608
Languages (Asia-Pacific)
3 years
4
28608
Pacific Studies
3 years
28608

ANU College of Business Economics

Accounting
3 years
+
33168
Actuarial Studies
3 years
+
33168
Business Administration
3 years
+
33168
Commerce
3 years
+
33168
Economics
3 years
+
33168
Finance
3 years
+
33168
International Business
3 years
33168
ANU/NUS B. Social Sciences (Honours in
Actuarial Studies Economics) 1
4 years
33168
Statistics
3 years
+
33168

ANU College of Engineering Computer Science

Information Technology
3 years
3
33168
Software Engineering (Honours)
4 years
2
33168
Advanced Computing (Honours)
4 years
2
33168
Advanced Computing (Research
Development) (Honours)
4 years
2
33168
Engineering (Honours)
4 years
+
33168
Engineering (Research Development)
(Honours)
4 years
+
33168

ANU College of Law

Laws (not available to graduates)
4 years
+
33168
Juris Doctor (available to graduates only)
3 years
+
33168

ANU College of Medicine, Biology Environment

ANU College of Physical Mathematical Sciences

Biotechnology
3 years
33168
Genetics
3 years
33168
Interdisciplinary Studies (Sustainability
3 years
+
33168
Interdisciplinary Studies (Sustainability)
(Honours)
4 years
+
33168
Medical Science
4 years
33168
Philosophy (Honours)
4 years
+
33168
Philosophy (Honours) (ANU)/B. Science
(Honours) (NUS)1
3 years
33168
Psychology (Honours)
4 years
+
33168
Science
3 years
+
33168
Science (Advanced) (Honours)
4 years
+
33168
Science (Forest Sciences)
4 years
+
33168
Science (Psychology)
3 years
+
33168
Science (Resource and Environmental
Management)
3 years
+

ANU wide

ANU Express
1 year
+
12000
注意事项:
+ Indicates that a program can be commenced in Second Semester (July). Some course restrictions may apply.
* May vary depending on the courses taken.
1 Joint degree offered with the National University of Singapore (NUS)
2 A Second Semester commencement is only possible when you have received status/advanced standing.
3 Bachelor of IT (Software Development major) is only available for commencement in Second Semester when you have received
status/advanced standing while Bachelor of IT (Information Systems major) is available for commencement in both Semesters.
4 A Second Semester commencement is possible but a modified start may be necessary depending on Asian/European/Middle Eastern language skills (spoken and written). A Second Semester commencement in
Language studies is normally not available to beginners.
NOTE: The admission requirements may vary from year to year.
+表示该课程在第二学期7月份还会开课
*可能因修习课程而异.
1提供与新加坡国立大学联合学位(新加坡国立大学)
2 A第二个学期开始,则只有当您收到状态/学分.
3.当得到免修资格,软件开发专业的IT学士才会在第二学期毕业时被授予.而信息系统的IT学士两个学期都有机会被授予.
4 第二个学期有毕业的机会,但一个被修改过的开端可能会很有必要,这取决于亚洲/欧洲/中东的语言水平(说和写).对于初学者来说,在第二学期过语言关一般是不可能的
注:每年入学要求可能会有所不同